The calendar says "fall", yet the thermometer still says "summer"…
Maybe you have never really identified this time in your life as a season until now but let us tell you, it's a real thing. Here at SoLa, we like to refer to it as Weird Shoe Seasons. To help you survive this interval in true SoLanista style, we bring you cut-out boots. Not only will these perforated pairs get you through this conflicting period looking swank but paired with the right hosiery you can run right through winter with them.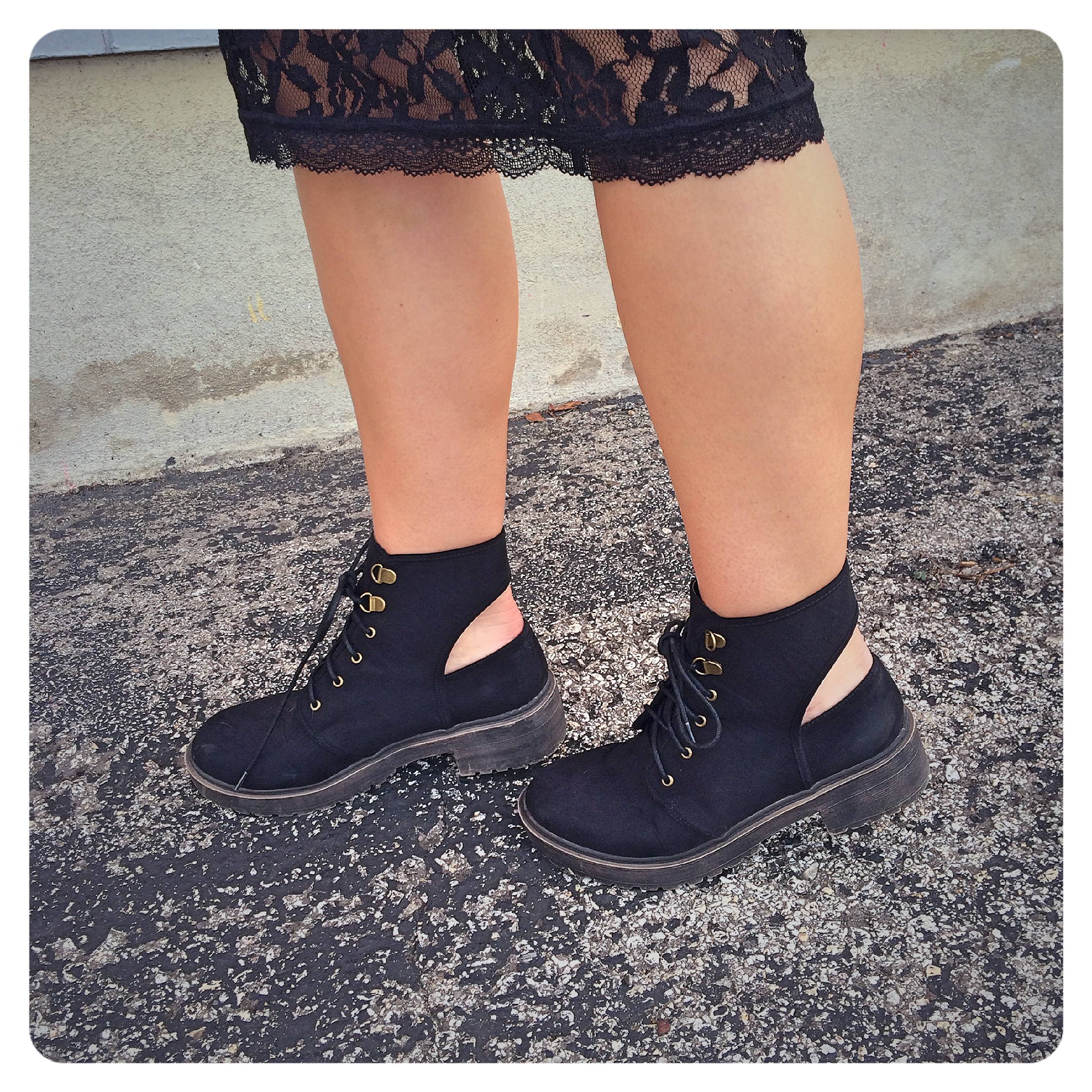 The Combat Boot
These cut-out combat boots are the perfect edgy touch to compliment lady like lace. Don these for a casual day look or with evening wear for a funky flair. Don't be shocked if you see a few pairs of these stomping around ACL!
TOMS Moroccan Cutout TOMS Desert Wedge
Cold front coming in but your outfit is dependent on your favorite perforated pair of booties? Never Fear! Pairing tights or socks with boots (or any footwear), is a great way to make the transition to the next season. We chose to play up the floral design in the shoes with the print on the stockings.
Indigo Girl Leather Boot
Just call her Urban Cowgirl or Austin local? A functional fusion of cowboy boot and strappy sandal, this is truly a year-round shoe. (Why limit potential?) Keep it casual with jeans, add socks, or rock a sexy smock! Whatever the occasion, this shoe is an option.
Bonus: They come in black.
Not So Mary Jane

Looking for a more versatile pair of transitional shoes? Our cut-out Not So Mary Jane has just the right amount of sass and class! While they can be worn sans socks, combining them with an far-out pair of socks is a playful way to showcase your mood. Additionally, the causal heel height make these a perfect choice for all day wear.
(We may have been a little hungry during our shoot, hence the bacon socks.)
Fit To Be Tied Vintage Mary Jane
Don't let their innocent appearance fool you, these cut-out Mary Jane's are a style slam dunk. The menswear inspired, oxford detailing combined with a stacked heel done in a neutral color gives you an on stylish look, without screaming "look at me". We suggest pairing these with girly details, lace or floral, for a stunning contrast!
—
Do you feel more prepared to take on Weird Shoe Season, SoLanista? We thought you would.
xo,