It's summer in Austin and the living is easy when you have these 5 essential style pieces making your dog days of summer stress-free and effortless.
1. Dresses
Summer dresses can be simple, flared, romantic, sexy but not too demure. Easily paired with shoes, bag, accessories, ladies can be femme of the ball or whimsical. Either way, you are ready to go in a flash.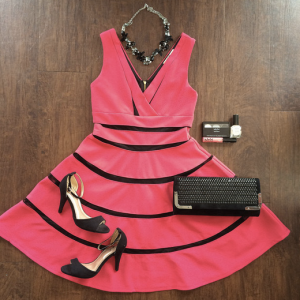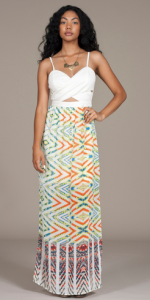 2. Scarves
Scarves are a easy way to add personality to a simple outfit. Whether working in air conditioning, walking with bare shoulders in the Texas sun, or just a extra barrier to shield delicate skin from savage mosquitoes, let the scarf do the talking.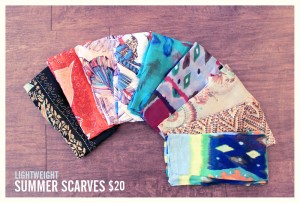 3. Crop Tops
Thanks to Kerry Washington sporting a crop top while pregnant and so many others, you cannot hide from this trend any longer. Rather than fight it, find a way to wear with your body type.
Pear Shape: You want the crop top to hit right at the vertical center of your rib cage, your smallest part. You want it a little loose, try with an A-line or shorter circle skirt for the right proportion.
Curvy: Just a little longer, let the crop top hit at your natural waist, pair with a pencil skirt also hitting at your natural waist. This is will highlight all your curves making your waist look super tiny.
Petite: Go with a structured or box cut crop top and pair with high-waist flared trousers, giving you height and presence to impress even the tallest critics.
Rectangular: Your shoulders are just slightly wider than your hips, try a halter crop top. The straps will minimize your chest and torso while highlighting the waist. Pair with cut offs for day or a full maxi skirt for a more feminine effect.
4. Shoes
This is critical. Just kidding but it could be! You can refresh an outfit by simply adding a trendy shoe. Our absolute favorite this season is TOMS Platform Wedge. This shoe looks stylish with shorts, dresses or skinny jeans and they're comfortable. Now, what color to get…
5. Beaded Jewelry
Rock the neon or showcase neutral classic tones, beads are a contemporary way to add texture and color to any ensemble.