Holy, ACL SoLanistas!
Now that we have finally recovered from the whirlwind of ACL and SoLa Style that was the last two weeks, we are back in full swing! Austin City Limits Music Festival was straight-up awesome sauce. Even through the rain, we managed to sling clothes and style some of the best looks at the park (if we do say so ourselves). The energy was electrifying both weekends as we danced along to the rhythmic beats of Bleachers, Chromeo, Eminem, Gramatik, Outkast and Lorde. It is crazy to say we might already be counting down the days until next year?!
We sent our style blogger, Sarah Duffy, out on the green belt to catch some of the best festival fashions our SoLanistas had to offer. While everyone looked killer, we are lusting over all the boudoir inspired festival looks. Although it may sound intimidating, we've showcased several ways to interpret the trend so you can rock it too.
Check out the full ACL x SoLa Style photo album on our Facebook page!
Boudoir Festival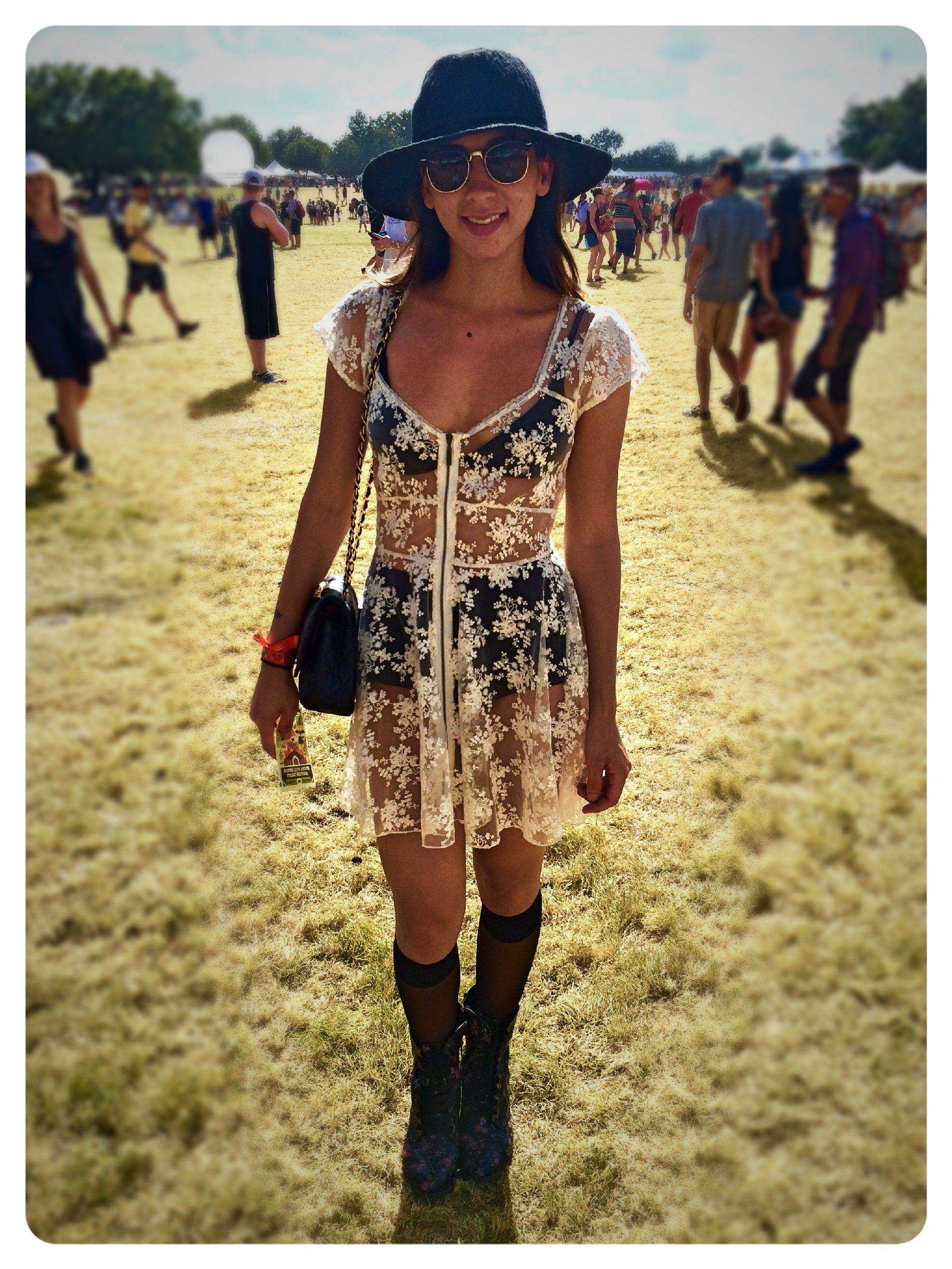 Out there? … a little
Awesome? … a lot
We are loving the boudoir style for holiday glam and just couldn't resist this daring look. Paired with classic festival accessories (hat and sunnies available at SoLa), this look-at-me outfit is done right in black and white. Keeping the colors of your foundation pieces neutral will keep your look stylish and cool.
Lace bralettes were a huge trend at ACL Festival as a fun alternative to bandeau tops under garments where going commando wasn't an option. While we tend to error on the side of neutral when it comes to underwear as outerwear, we were swooning over this monochromatic mandarin pairing.
Still not totally convinced on the underwear as outerwear trend? Here, our lovely SoLanista Sarah, rocks our Go-Go Gypsy fringe tank with an oxblood badeau top to keep everything in place.
Contrary to the lace bralettes, popping a color under her black and white crop top with a bandeau is an unexpected touch of style.
Another way to incorporate the boudoir look into your style is to pair the items with something dramatic to refocus attention. This SoLanista chose to pair a bustier inspired tank with one of our top selling True Blue Tattoo maxi, while her cohort went full monty in our Sin City Lace Romper. One trend, two ways…Both available at SoLa :)
Feeling a little buyers remorse because you didn't score any SoLa swag at the festival? Never fear, SoLanistas! We brought all the leftover merch back to the store and slashed prices. Come check out the ACL Aftermath Sale and see what's new for holiday. Boxes are arriving daily!
Thank you again for supporting SoLa during ACL and all the times between. We couldn't do it without you.
Life is about creating yourself. Shop with SoLa and create your best look yet… From festivals to Friday night, we've got you clothed.
xo,